What a surprise, our bow tie "Metal Butterfly" has won the "OMOTENASHI SELECTION 2020" !!
First of all, we would like to express our sincere thanks to everyone who has been giving us warm support for Metal Butterfly bow tie and for our "NISSEI". Thank you so much!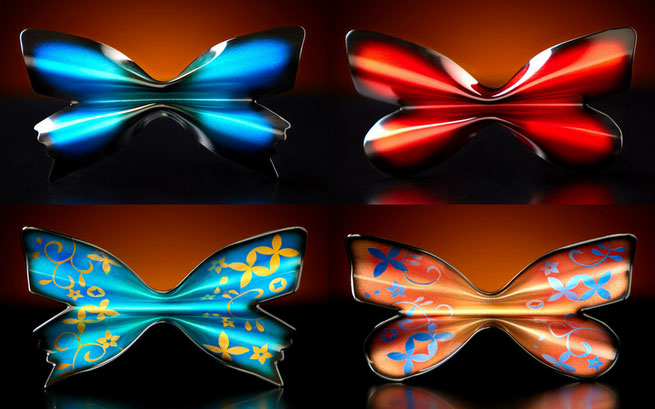 The "OMOTENASHI SELECTION" is an award that showcases products and services that reflect the superior spirit of Japanese hospitality to the world. It is judged by a panel of foreign experts living in Japan and Japanese specialists. Various companies such as ANA, Japan Post, Nippon Express, Odakyu Department Store, and Seibu Sogo also participate as partners.
The selection has been ongoing since 2015, and this year's line-up features a variety of wonderful products from across Japan that reflect the spirit of Japanese hospitality, so we hope you will take a look at the award-winning products.
(Click the image below to go to the official site of the OMOTENASI SELECTION)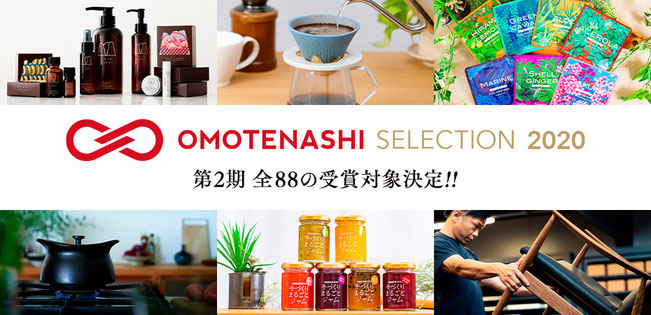 This is the first time in my life that I have received such an award, but I feel that the joy of winning this award has given me new insights is much greater than the joy of winning it.
From the foreign selectors, we have received several feedbacks like,
"I don't feel any Japaneseness or hospitality in this product."
It was very gratifying and to the core, because we had never developed a Metal Butterfly bow tie with the concept of "hospitality" in the first place. 
Nevertheless, I now believe that one of the key concepts of Metal Butterfly bow tie is definitely "hospitality". Because embodying SAPEUR's message of "dress fashionably to avoid conflict" is the most important theme for our brand, and I believe that to treat the person in front of us, no matter who they are, without the need to fight and just accept them as they are is the highest level of hospitality.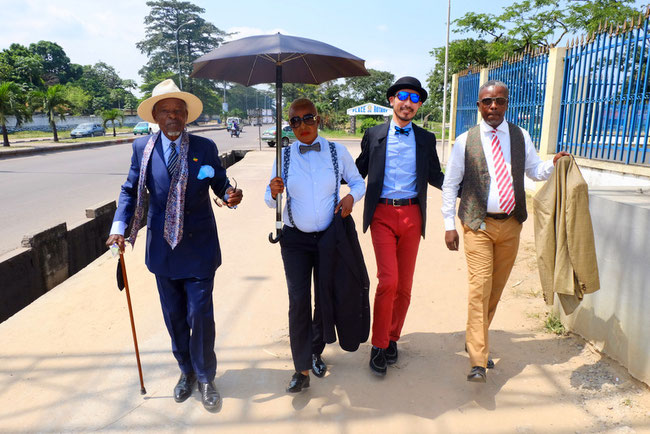 But very few of the Chinese selectors understood this, and this made me really happy.  It is my regret that I could not make a presentation for more selectors to understand this point. Looking back over the long history, "fighting" and "robbing" can be seen as standard operating systems in humans. Every human being possesses this functionality, and it is possible to gain certain benefits by extending that functionality. I think Metal Butterfly bow tie is a brand that can replace those. We can't mess with the OS, but we can change how we use that energy and what we use it for.
If you fight, not with the person you disagree, but with the person you were yesterday.
If you want to take away, not money, concessions, or honor, but other person's gaze with fashion.
In response to these words from me on social media, a business owner I admire commented like this,
Let's turn "fight" into "compete" and "take" into "give"!
 I wholeheartedly sympathize with that idea.
This award has given me an opportunity to think again about what hospitality means to me. And I have received warm "congratulations" from many people. I truly feel that I am very blessed. Ten years ago, when I was living on the energy of hatred and anger, I couldn't imagine that I was blessed.
Yes, ten years ago, I was the one who was trying to justify myself by fighting with my family or someone else, who didn't need to fight, and in doing so, I was depriving the people around me of something important. And it's happening to everyone at all times. Today, someone is still complaining about someone else, complaining that it's not their fault, but someone else's or society's. And for all the things they say, they don't take any action. No, they can't.  that was me too. This is how I was ten years ago.
Through this brand, I want to achieve a world where people can improve themselves by "competing" with each other instead of "fighting", and a world where people can "give" to each other instead of "taking away".
However, what can a Metal Butterfly bow tie change in the world? It's not clear to me either.
We received these comments from the selectors, "I don't know why a bow tie is metal?" That's certainly true. If I hadn't worked in sheet metal fabrication, I would probably never have made a bow tie out of metal. But as a second-generation owner of a factory that was impacted by SAPEUR, there was more than enough reason for me to want to use my skills to make a bow tie and go all the way to the Congo to meet SAPEUR.
We now aim to be the best bow tie brand in the world. One of our goals is to be recognized by artists and actors on stage at the Grammy and Academy Awards, and to have them wearing the Metal Butterfly bow tie on stage with trophies in their hands. And in the near future we will establish our own awards, either as a catalyst for shining talents yet to be released to the world, or to honor someone brave enough to take the initiative and dedicate themselves to helping someone in need. If I were to expand my idea of hospitality to its fullest potential, I would want to spend every function a business could have there.
Metal Butterfly is a brand that aims to reduce human conflict and give each other gentleness with a hospitable and stylish spirit. This award has brought a new definition to me.
Finally, a heartfelt thank you to the SAPEURs I met in Congo and to my dear Congolese friends who brought me to meet the SAPEURs. Thank you!

Metal Butterfly producer Shige Aoki